EXPERTISE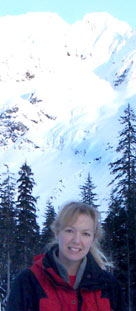 SUSAN CONNELL
Susan J. Connell has a B.S. from the University of Nebraska at Kearney, College of Business and Technology, and brings 18 years of air quality permitting experience to Carter Lake Consulting, LLC. Her career-long work for the mining, mineral products, and natural gas industries provides an ideal perspective from which to meet your air quality needs. With the first of thirty-two NEPA air quality analyses completed in 1992, Susanís years of NEPA analysis experience ensure a thorough understanding of both the technical detail and big picture of NEPA.


JIM ZAPERT
Jim Zapert holds an M.S. in Atmospheric Sciences, University of Michigan and a B.S. in Meteorology, State University of New York, Oneonta. Jim is a highly experienced air quality scientist with over 25 years of experience, having performed many air quality modeling analyses for a broad spectrum of industries addressing air quality impacts on areas across most of the U.S. He has extensive knowledge of the CALMET meteorological model and the AERMOD, CALPUFF, and ISC dispersion models. Jim has performed both regional and fine scale modeling studies that have supported state and federal air permit applications, State Implementation Plan (SIP) development, environmental impact statements (EIS), environmental assessments (EA), compliance strategy development, risk assessments and management plans, public hearings and litigation.


How can Carter Lake Consulting work for you today? Contact them today.